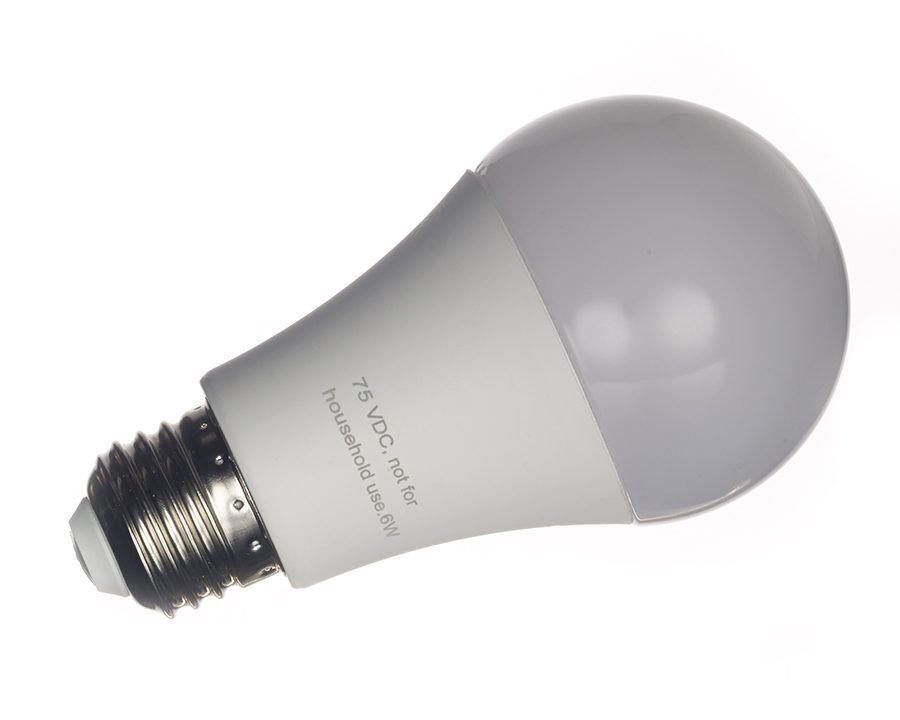 Amglo's High-performance A19 LED Lamp Delivers Precise, Safe Locomotive Lighting
BENSENVILLE, Ill. (July 28, 2020)—Amglo, the world's leading manufacturer of specialty lamps since 1935, announces the availability of its long-lasting, efficient and durable LED lamp for freight and passenger locomotives. The A19 Lamp, engineered for better visibility and improved safety for rail workers, gives train operators reliability and operational efficiency wherever bright lighting is required, such as walkways, stairways, engine rooms and electrical cabinets.
A19 LED features include:
Interchangeability for both diesel and electric locomotives
600+ lumens at 6000K, providing brighter white light
Improved visibility throughout the locomotive with a 270-degree beam angle, maximizing safety
The A19 can withstand a wide range of operating temperatures, from -40°F to 158°F, providing flexibility in deploying locomotives globally
Its lightweight PVC/acrylic construction (only 98 grams/.22 lbs.) decreases vibrations and improves heat distribution, equating to longer bulb life
Meets EMI standard S-9401, eliminating radio transmission interruptions
"The rail industry depends on bright, reliable lighting to ensure safe work environments for train engineers, conductors, mechanics and others who work around locomotives," said Grant Hyland, CEO of Amglo. "With the safety of these employees in mind, Amglo spent considerable time on the research and testing of the A19 Lamp to ensure we are delivering a dependable product that brings high performance, precision and safety to both interior and exterior locomotive lighting requirements."
About Amglo
Amglo Kemlite Laboratories, Inc., established in 1935, is a global manufacturer of specialty lamps. The company services O.E.M. equipment manufacturers and distributors in the fields of aerospace lighting, airfield lighting, medical lighting, vehicular lighting, obstruction lighting, railroad lighting and laser lamp industries. The company's mission is simple: Provide quality products that meet the needs of customers in a timely manner with the best customer service experience. Amglo has manufacturing facilities in the U.S. and Mexico. For more information, visit www.amglo.com.
Media Contact: Joe Garber, Sterling Kilgore, [email protected], 630-964-8500 x229