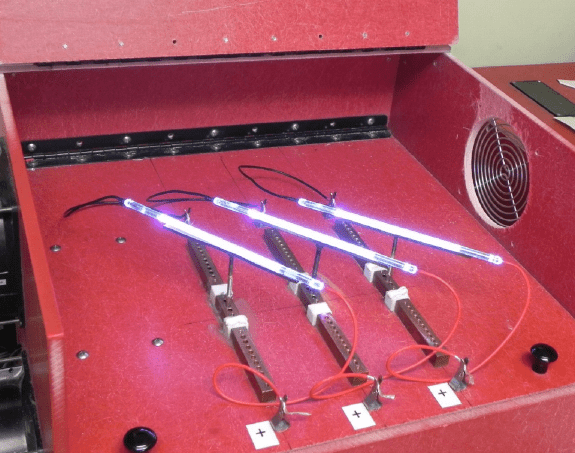 TESTING & QUALITY CERTIFICATION
Amglo's constant pursuit of product innovation continues to raise the bar on improving the life of lamp products allowing Amglo to provide the longest lasting lamps in the market today. Our testing and certification process is designed to ensure batch to batch quality translating into superior field performance. Our facilities are fully equipped with a light laboratory capable of all photometric and spectral measurements. All vibration and environmental tests are monitored daily by a project engineer and intended to replicate actual field conditions experienced by our product. All lamps are annealed off line and burst testing is regularly performed. Filament designs are computer generated and tungsten quality is continually monitored with the company's scanning electron microscope. On site monthly quality audits insuring that Amglo customers only receive the highest quality product.
CONTINUED DETAILS
In-House Electrical Test Lab
Complete electrical testing with client input. R&D and quality control.
Photometric & Ignition Testing
Light output testing designed specifically to each customers requirement.
FAA Approved & FRA Compliance
Products are approved and compliant with all FAA (Federal Aviation Administration) and FRA (Federal Railroad Administration) agencies.
ISO
Certifications
ISO Certified – ISO 9001
(AMGLO BRAVO)