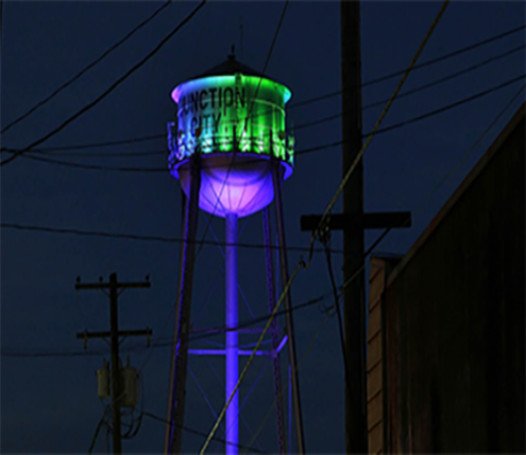 Obstruction Lamps
Another important warning application is the use of xenon flashlamps for obstruction warning industry. Amglo flashlamps for medium intensity flash beacons and high intensity flash beacons are the preferred brand of choice worldwide as superior reliability and lamp lifetimes are critical due to the considerable cost of climbing towers 500 – 1000 feet tall. This industry has very stringent light output requirements, which depend heavily on Amglo's internal process controls resulting in consistent photometric performance. Our Obstruction Tower lighting is designed for long life, high brightness, and energy efficiency, providing years of cost-effective and maintenance-free operation.
Specific Lamp Uses
Cell Phone Tower
Xenon flash lamps can be used to illuminate and outline a cell tower to prevent incursion.
Chimney & Smokestack
Xenon flash lamps can be used to provide illumination around and on top of smoke stacks.
Wind Turbine
Xenon flash lamps can be used to provide illumination at the top of wind turbines to prevent aircraft or other flying instruments from incursion.
Bridge
Xenon flash lamps are a perfect complement to bridge structures by illuminating key bridge components to assist boat and ship navigation.
Water Tower
Xenon flash lamps can be used to outline structures such as water towers to improve visibility and safety.
Catenary
Xenon flash lamps can help highlight an illuminate vaults and buttresses in stone vaulted cathedrals and domes.
Storage Tank
Xenon flash lamps for lighting standalone storage tanks and those affixed on top of structures.
Commercial Building
Xenon flash lamps can outline a building especially if near airports or other structures that require recognition during evening hours.
Theme Park
Xenon flash lamps help illuminate and outline theme park structures like roller coasters and other elevated rides.
Monument
Xenon flash lamps illuminate and outline national, state and local monuments that ae elevated and pose and construction risk.