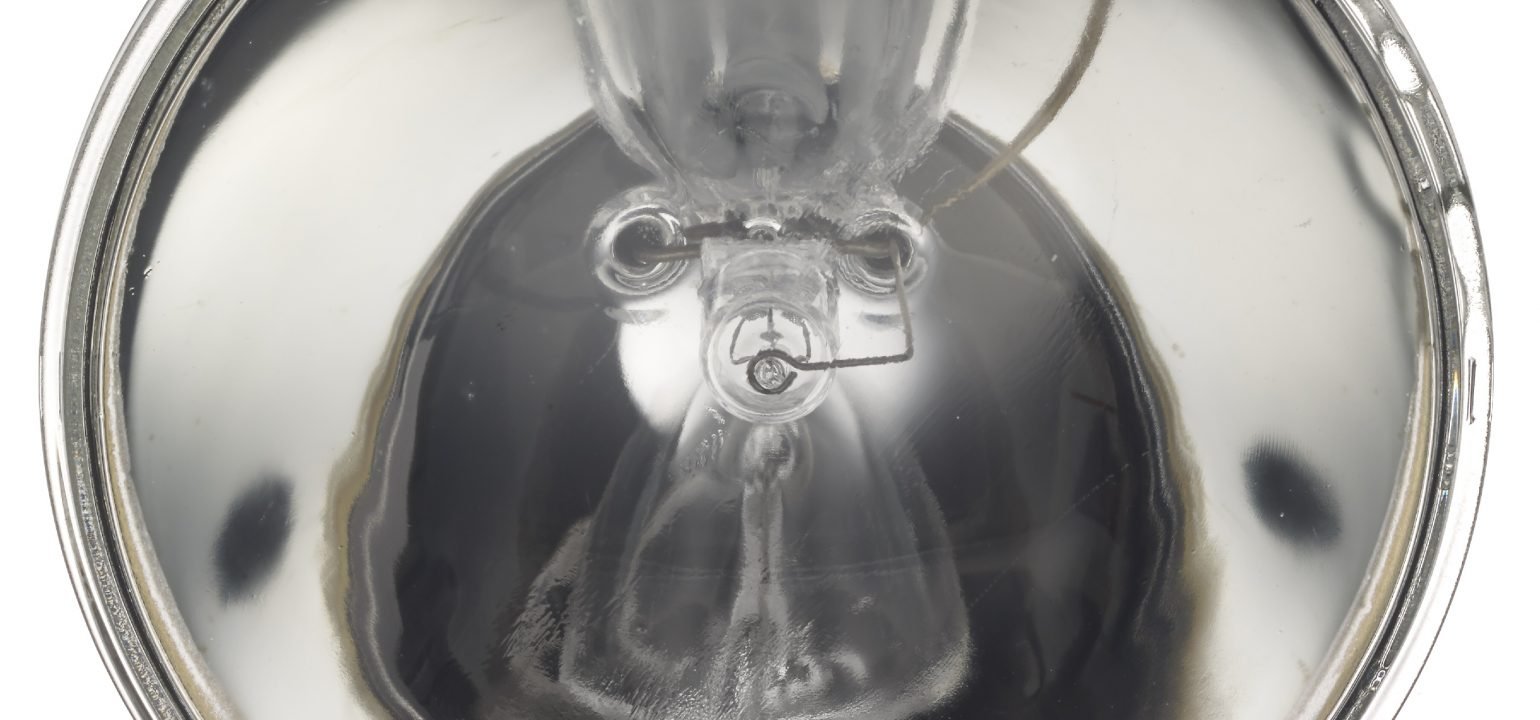 Amglo PAR Series Halogen Locomotive Lamp Provides Greater Visibility, Safety and Rugged Durability
BENSENVILLE, Ill. (August 5, 2020)—Amglo, the world's leading manufacturer of specialty lamps since 1935, announces the availability of the PAR Series locomotive halogen lamp, which provides rail operators with a focused, bright beam of light down the track for greater visibility and maximized safety. The rugged, long-lasting lamp is designed for use on diesel, freight and commuter trains.
The PAR Series provides light output that exceeds the FRA requirements, giving train engineers an optimal, bright and long view of the tracks ahead. It operates at a wide range of temperatures, from -40°F to 158°F, withstands train vibrations and allows locomotives fitted with the lamp to operate anywhere in the U.S. and Canada. Unlike legacy incandescent bulbs that dim greater than 20% within the first 25 hours into FRA non-conformance, the PAR lamp maintains its candela output throughout the entire lamp life (maintains minimum lifetime 200,000 candelas, ensuring the train is in compliance with the Federal Railroad Administration's specification contained in 49 CFR 229.125 (a) and (b)).
"The ongoing focus of our lab research is to continue to improve lighting technologies. Having the best visibility possible at night and in different weather conditions is paramount when it comes to safety," said Grant Hyland, CEO of Amglo. "Our engineers designed the PAR Series to offer unmatched visibility in all conditions and help rail companies reduce maintenance costs due to the lamps' durability and long-lasting lamp life."
About Amglo
Amglo Kemlite Laboratories, Inc., established in 1935, is a global manufacturer of specialty lamps. The company services O.E.M. equipment manufacturers and distributors in the fields of aerospace lighting, airfield lighting, medical lighting, vehicular lighting, obstruction lighting, railroad lighting and laser lamp industries. The company's mission is simple: Provide quality products that meet the needs of customers in a timely manner with the best customer service experience. Amglo has manufacturing facilities in the U.S. and Mexico. For more information, visit www.amglo.com.
Media Contact: Joe Garber, Sterling Kilgore, [email protected], 630-964-8500 x229