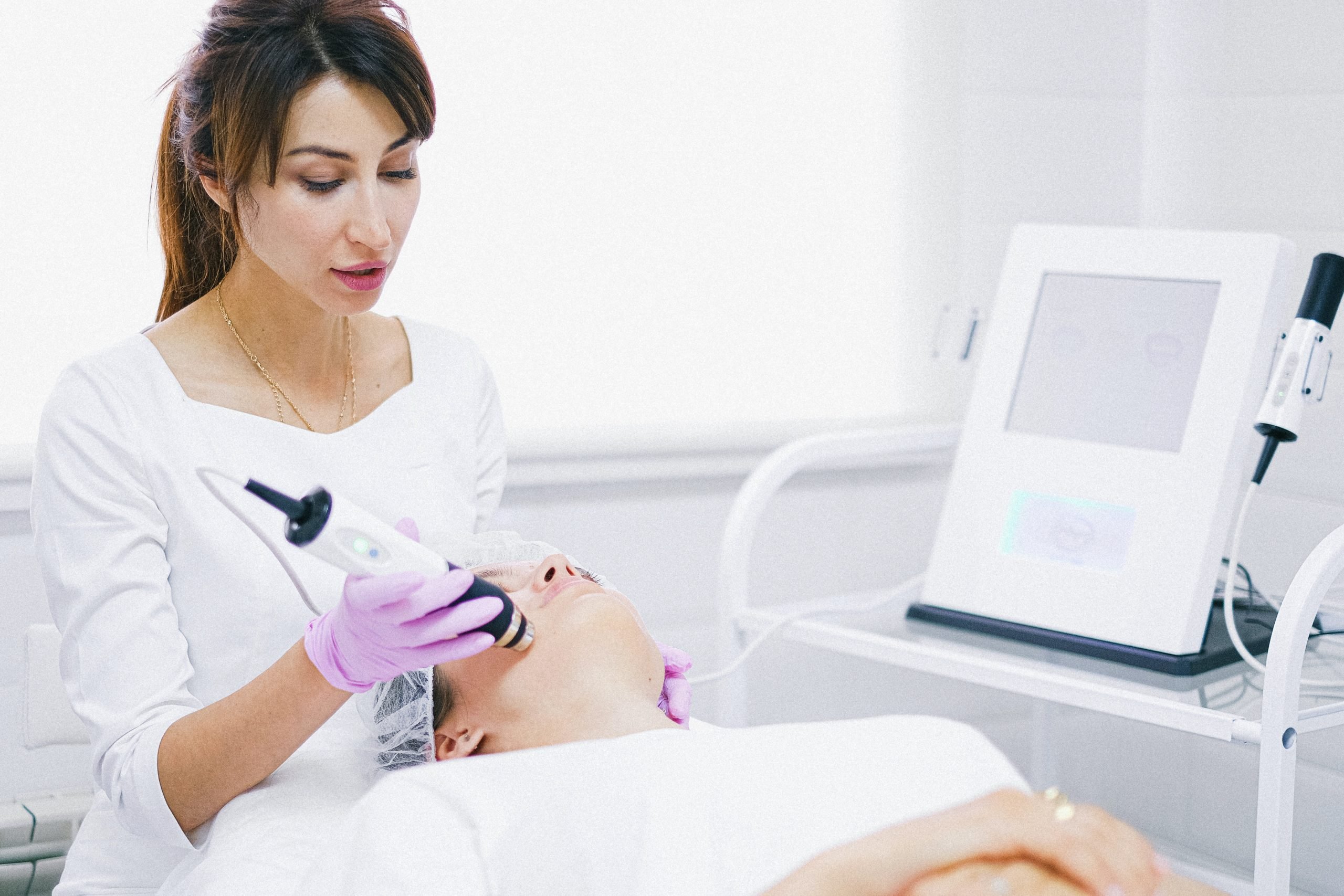 Intense Pulsed Light – The Latest (and Greatest) in Non-Invasive Cosmetic Procedures
It's no secret that cosmetic laser equipment is having a moment. Along with a marked increase in the number of medical spas, most spas are expanding their treatment options to include procedures like laser hair and tattoo removal. A recent press release from Digital Journal stated that the global cosmetic laser market is expected to continue growing at a CAGR of 16.18% over the next several years, increasing its value from USD 1808.78 million in 2021 to USD 4448.28 million by 2027. For manufacturers of cosmetic laser equipment, there's never been a more important time to ensure your products are outfitted with the best lamps on the market.
As demand increases for nonsurgical, non-invasive cosmetic procedures with minimal recovery time, so does the number and quality of technologies available to provide such treatments to consumers. Today, one of the most important features a cosmetic lamp can offer is the ability to delivery Intense Pulsed Light (IPL). Also known as photofacial, IPL is similar to laser treatment in that it provides a nonsurgical method of improving the color and texture of skin. IPL treatment is a proven method of reducing skin discoloration, including from rosacea and sun damage, and can eliminate a significant percentage of broken blood vessels in the first three treatments.
In addition to reducing concerns related to complexion, IPL has also been known to reduce the effects of dry eye, a condition arising from clogged meibomian glands whose symptoms include blurred vision, ocular fatigue and the redness, itchiness and discomfort associated with ocular rosacea. Similar to its treatment of rosacea elsewhere on the face, IPL shrinks the blood vessels in the eyes and lids, reducing eye redness and brightening the skin around the eyes. With targeted pulses of light, IPL also unclogs the meibomian glands to reduce or eliminate the itchiness, dryness and discomfort associated with dry eye.
Amglo's lineup of high-quality lamps includes both IPL and laser technologies. Our xenon flashlamps have a constant UV visible IR spectrum, making them an ideal component of instruments used for cosmetic procedures. In addition to complying with the FDA's stringent safety regulations for instruments used in aesthetic procedures, our flashlamps offer a range of other benefits, from a stable simmer and dependable trigger to a reliable lifetime and consistent lamp-to-lamp quality.
With air- and water-cooled construction and pulses ranging from 3-50ms, our IPL and laser flashlamps are ideal for a wide range of aesthetic treatments, including the following:
• Professional laser hair removal, with pain-free application on various skin types and the longest time between re-growth or re-application
• Tattoo removal
• Treatment of acne, psoriasis and various dermatoses
• Skin lightening pico treatments for stubborn pigmentary conditions, including the removal of lesions, brown spots and acne scars
• Hair removal, including in home/consumer hair removal devices
Since 1935, Amglo has established its leadership in the lighting industry by offering a diversified approach to lamp technology and production. We take pride in continuing to provide a variety of xenon lamp and laser products to meet specific customer needs with rapid delivery times. We look forward to serving your cosmetic equipment manufacturing business! For more information on our offerings, download our Cosmetic and Laser Lamp Catalog here or contact us at (630) 350-9470.