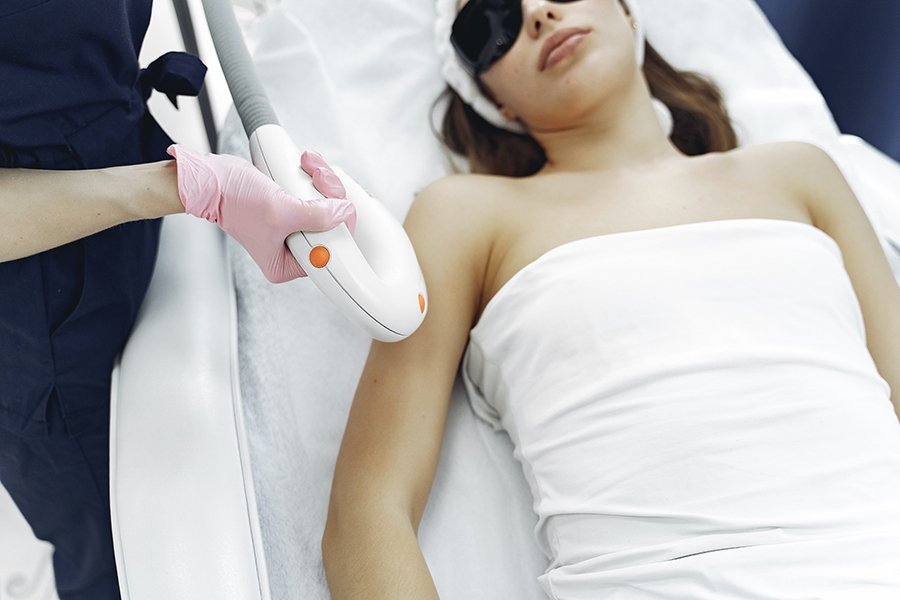 Amglo Puts a Laser Focus on Cosmetic Lamp Technologies
For manufacturers of cosmetic laser equipment, it's a great time to be in business. Medical spas seem to be opening up in every location, expanding services from injections to include laser hair and tattoo removal, among other treatments. According to HospitalityNet, the hair removal segment accounted for a one-sixth share of the global market revenue for medical spas in 2017, which can be attributed to innovations in laser technology. Additionally, the tattoo removal segment accounted for about one-seventh revenue share of the market in 2017 and is expected to register a CAGR of 11.8% from 2018 to 2025. Every high-quality lighting instrument for these cosmetic treatments requires the right lamps – and at Amglo, we are experts in lighting technology!
Amglo's xenon flashlamps, offering our Intense Pulsed Light (IPL), make a powerful component for cosmetic/aesthetic instruments. The laser light emanating from these lamps are excellent for the removal or reduction of hair, tattoos, wrinkles, birthmarks, various skin lesions, acne and acne scarring, and more. These xenon flashlamps produce a constant and complete UV visible IR spectrum and provide benefits including stable simmer, dependable trigger, consistent lamp to lamp quality, standard and custom designs, reliable lifetime, and lamps suitable for use in Super Hair Removal (SHR) systems.
Additionally, Amglo flashlamps provide air-and water-cooled construction for various aesthetic treatments tailored to filter spectra transmission and light energy to achieve each aesthetic application. These lamps produce a constant and complete light and operates in burst modes that comprise multiple trains of pulses ranging from 3 – 50ms.
Here is a breakdown of the many uses of Amglo's lamps:
• Professional laser hair removal equipment: Amglo laser lamps provide for pain-free application on various skin types with the longest time between re-growth or re-application.
• Tattoo removal: Amglo lamps provide excellence for instruments for tattoo removal.
• Acne / skin rejuvenation: Amglo offers various light sources to OEM customers interested in treatments of acne with vacuum, psoriasis, various dermatoses and skin tightening with IR spectra.
• Skin lightening pico treatments: Amglo high performance laser lamps are extremely durable for use in these devices to treat stubborn pigmentary conditions such as removal of lesions, brown spots, acne scars, etc.
• Home / consumer hair removal device: Amglo lamps are used in home hair removal devices and provide safe and effective treatments.
Since 1935, Amglo has established its leadership in the lighting industry by offering a diversified approach to lamp technology and production. We take pride in continuing to provide a variety of xenon lamp and laser products to meet specific customer needs with rapid delivery times. We look forward to serving your cosmetic equipment manufacturing business! For more information on our offerings, download our Cosmetic and Laser Lamp Catalog here or contact us at (630) 350-9470.