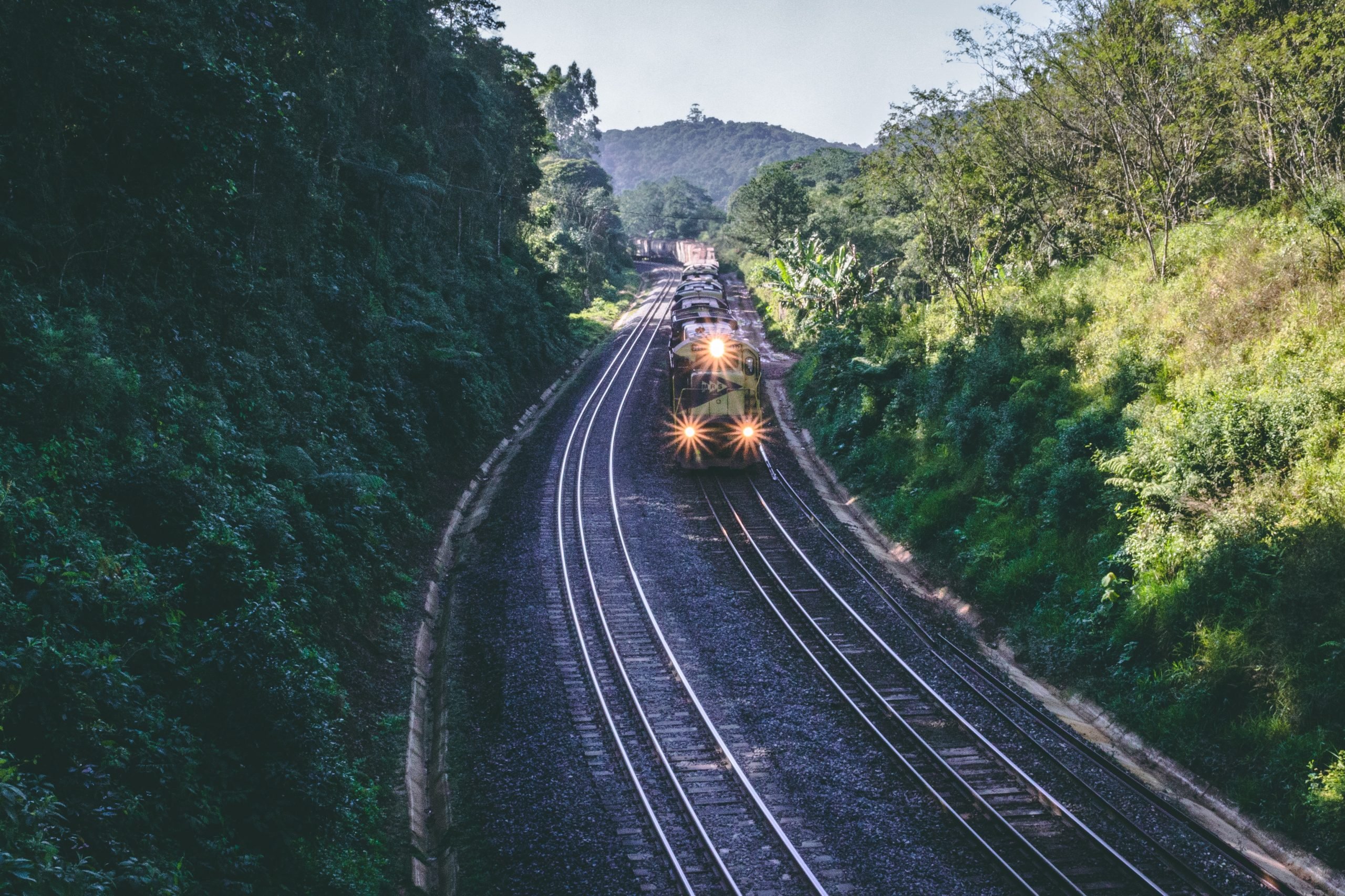 Three Questions to Ask When Choosing Your Locomotive Lighting System
When it comes to locomotive lighting, Amglo is committed to helping you understand your options so you can make the best possible decision on behalf of your passengers and crew. In our recent article for Railway Age magazine, "Year-Round Illumination: LED vs. Halogen vs. Incandescent," we highlight this commitment by breaking down the pros and cons of different lighting systems.
The following post summarizes the article while also offering three important questions to ask when selecting your lighting system.
1- What lighting option is the best fit for your long term plans?
When selecting a new lighting system, one of the first decisions you'll need to make is about the type of lamps you'd like to use, which typically comes down to a choice between incandescent, LED and halogen. In addition to factors like the cost of individual lamps and the frequency of maintenance required, it's important to consider how your new lighting will help you advance toward your longer-term lighting goals.
For example, if your objective is to transition entirely away from incandescent lighting, switching to halogen can be an efficient upgrade that's affordable enough to implement all at once. If your ultimate objective is to transition more gradually to LEDs, using a combination of halogen and LED can help save you time and money while you upgrade to LED lighting throughout the fleet.
2 – How convenient is the replacement process?
The cost of maintaining your locomotive fleet's lighting system can add up quickly – not just from the price of replacing individual lamps, but also from revenue that's lost when the train is stopped for repairs. While longer lasting lamps may be more expensive upfront, they ultimately save you money by requiring less frequent replacements and cutting down on the service time and labor spent on repairs.
In addition to minimizing the frequency of replacements, it's important to consider the speed and convenience of the repairs themselves. Whereas incandescent lights lose brightness over time and after burning out and must be replaced immediately, LEDs and halogen can usually continue functioning until the nearest scheduled stop, decreasing the likelihood that your locomotive will need to stop for repairs in the middle of nowhere.
3 – What kind of quality assurance does the manufacturer offer?
Just as your locomotive is built to keep customers safe in extreme weather, your fleet's lighting needs to keep journeys well-lit in a wide range of extreme conditions. For this reason, it's important to choose a manufacturer who is equipped to perform rigorous quality assurance tests, ideally in their own facility.
While FRA testing focuses exclusively on the center beam and beam angle, manufacturers can test for various other important features, such as a lamp's durability and lifespan, its functionality in extreme temperatures, and its ability to withstand high vibrations on the track. A certificate of conformance ensures that your lamps meet all requirements and that it can keep your trains operating wherever they go.
For more information about how to select the optimal locomotive lighting system,read our recent Railway Age commentary here.