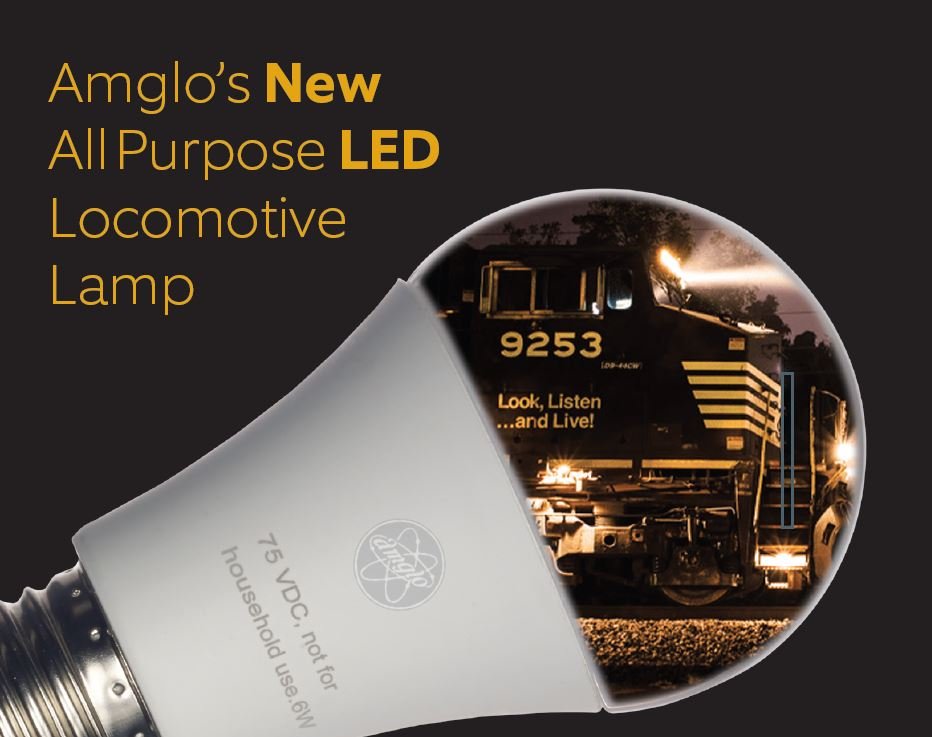 Making the Right Choice on Lighting for Locomotives
Amid the pandemic and the return of winter, railways across North America continue to keep the global economy moving forward. According to the Association of American Railroads, North American rail volume for the week ending December 25, 2021, on 12 reporting U.S., Canadian and Mexican railroads, totaled 288,957 carloads, up 6.6% compared with the same week in 2020. What is keeping all these trains on the go in cold, icy and dark conditions this winter? Hard-working locomotive operators, engineers and maintenance personnel who require not only reliable tools and equipment to keep trains moving, but also good lighting to maximize safety and working conditions. The illumination of locomotive engine rooms, cabs, electrical cabinets, walkways, stairways and other areas is imperative for keeping crews safe, whether they are working inside a rail maintenance hub or in the elements on a long haul.
Railways of all types, from commuter to Class I freight and others, continue to transition to LED lighting solutions which provide cost-effective, long-lasting bright lighting. As most locomotive fleets in North America have sockets for A19 bulbs, Amglo has developed the All Purpose LED A19 bulb to deliver longevity and durability everywhere. With approximately 20 sockets for these bulbs on most diesel and electric locomotive engine cars, replacing all these bulbs with LEDs leads to increased uptime for crews (less change-outs) while lowering operating costs. It's especially important for reliability with lights that continue to shine wherever and whenever the locomotive travels, allowing personnel to do necessary maintenance, repairs or to read gauges.
While the A19 may look like any household lightbulb, the locomotive version Amglo has developed is only for use on locomotives, built to be rugged. The LED was designed with lightweight construction to withstand the high vibrations. It operates in a wide range of temperatures, from -40°C to 70°C, to provide railroad companies with the flexibility to deploy locomotives anywhere in the U.S. or Canada. Additionally, it's made with high-quality PVC/acrylic material to improve heat distribution, equating to a longer bulb life.
The way it shines is important for safety and visibility too. The A19 provides a wide range beam angle of 270 degrees to improve light distribution while offering one of the brightest bulbs on the market. The bulb emits 550+ Lumens at 6,000K – bright white light. Finally, Amglo's A19 meets and exceeds EMI standard S-9401for eliminating radio transmission interruption, improving productivity and safe operation.
Lighting plays an essential part in helping to prevent accidents, injuries and loss of life, and should be chosen with care. Amglo's long history and solid reputation for producing quality lighting makes us a prime choice for lighting on U.S. and Canadian railroads. Download our Locomotive Lighting Catalog, which includes this A19 as well as our head lamp options, and contact us today for more details on how we can outfit your locomotive fleet with quality lighting for safety and reliability.