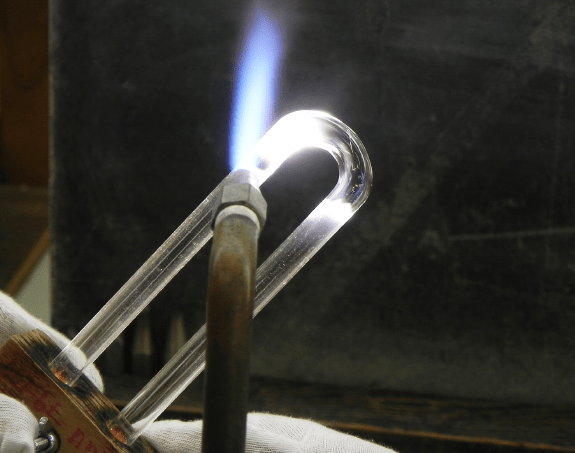 Amglo's Unique Manufacturing Capabilities Set Us Apart
For more than 85 years, Amglo has been a leader in the research, development and manufacture of quality lighting technologies for a variety of applications that span aerospace, transportation, industrial and beyond. One of the ways Amglo has led the way in this industry is through our unique manufacturing capabilities at our global plants. These capabilities ensure excellence in lamp production and encompass everything from how glass is blown to the development of proprietary components to testing and more. In addition, Amglo's global manufacturing facilities are staffed by lighting experts – our facilities employ more than 500 employees with an average work experience of 15 years!
While Amglo produces highly engineered lamp models for several industries with standard specifications required (ex. halogen aircraft landing lamps for specific aircraft fixtures), Amglo also offers custom solutions for businesses seeking new lamps designed to meet their own specifications. We specialize in working with clients to develop lighting products that go from concept to commercialization through an efficient and low-cost process. Prototypes are made available in a very short period of time.
Taking a closer look at our lamp manufacturing capabilities, it's first important to note that our in-house glass blowing and molding results in bodies of all shapes and sizes, supporting all our lamp development for both standard and customized products. The vertically integrated in-house filament and winding development are tailored to each of our customer's requirements. Amglo's proprietary cathodes and electrodes are manufactured "in house" and processed in lamps on the same day; pressed and sintered. The cathode metallurgy includes advanced additives, supporting a superior lifetime. We also use quartz and glass envelope construction and customization for our lamps.
Delivering outstanding results for our customers is a key part of our business. Amglo lamps are vigorously tested. We use light output testing designed specifically to each customers requirement, and other tests for durability, lamp life and more.
Amglo's unique manufacturing capabilities support our mission to provide products that meets the needs of our customers, ensuring they receive a quality product in a timely manner with the best customer service. Our constant pursuit of product innovation continues to raise the bar on improving the life of lamp products allowing us to offer the longest lasting lamps on the market today. For more information, contact Amglo at (630) 350-9470 or [email protected]. We look forward to serving your business!