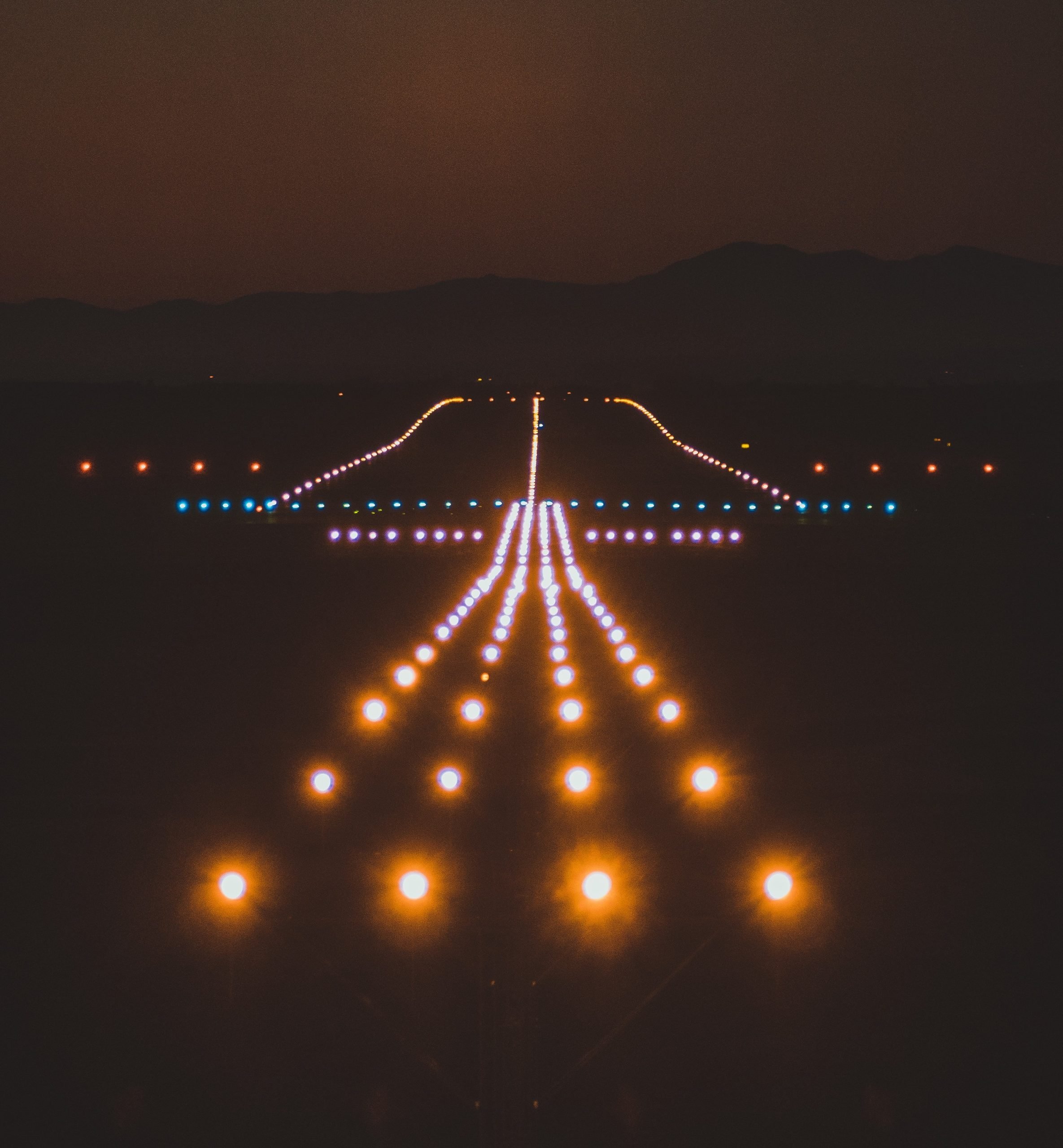 3 Reasons to Choose Halogen Lighting for your General Aviation Airport
In a recent article for AviationPros magazine, Amglo Product Manager John Fogel shared a few of the reasons halogen lamps are a great choice for General Aviation (GA) airports. Of the public use airports in the United States, around 60% are designated as GA—a classification that applies to unscheduled, noncommercial civilian flights, medical transport, law enforcement, overnight delivery and search and rescue. Although GA airports work with a different set of regulations and restrictions than their commercial counterparts, ensuring the safety of passengers and crew is still a top priority requiring lighting that delivers compliance, quality and durability.
Like commercial airports, GA airports typically have three options when it comes to lamp type: incandescent, LED and halogen. Here are a few of the characteristics that make halogen lamps ideal for GA airports, as well as some reasons to choose Amglo as your GA lighting manufacturer:
1 – Halogen is compatible with the specific lighting needs of GA airports.
GA airports have different lighting needs from their commercial counterparts, typically using MALSR or similar systems for their approach lighting rather than the ALSF systems used by larger airports. MALSRs are known for being invaluable when landing in conditions with zero visibility, making it all the more important to prioritize brightness, durability and longevity in your lighting option. The MALSR used by a typical GA airport uses around 45 PAR38 lamps and 18 PAR56 lamps, both of which are models of halogen lamps manufactured by Amglo. In addition to meeting the needs of a typical GA approach lighting system, halogen lamps provide a reliable, long-lasting option for runway, taxiway and airfield lighting.
2 – Lower costs, with zero compromises on quality.
Unlike commercial airports, GA airports typically have the freedom to choose which type of lamp they'll use on their aircraft or in the airfield. However, GA airports tend to have smaller budgets and relatively little access to grant funding, which frequently means more expensive options like LEDs are out of reach at several hundred to a thousand dollars per lamp. Whether your GA airport is looking to replace all incandescent lamps at one time or upgrade to LED section by section, halogen offers an affordable middle ground with a low upfront cost of $20-25 per lamp.
3 – Replacements that are available when you need them.
Although LEDs boast much longer lamp life than halogen, one advantage of halogen lighting is the high availability of replacements for burned out lamps. Currently there are no LED drop-in replacement options for the MALSR systems commonly used by GA airports, and the $2 million it costs to install an integrated LED lighting system is prohibitive for GA budgets. Halogen lamps, on the other hand, are much more easily replaced than LEDs, and their long lamp life means they require these replacements far less often than incandescents.
To learn more about how halogen lighting meets the unique needs of GA airports, read John Fogel's full AviationPros article, called "How Halogen Can Reduce Operating Costs and Increase Safety at General Aviation Airports," here.